Board & Staff
Board of Directors
2016/17 Board of Directors
Ian Laplante Board Chair
Zophie Aumont Board Secretary
Jerry Poliszczuk Treasurer
Lieann Koivukoski
Adam Contant
Natalie Lucier
Drew Gauley
Staff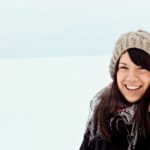 Holly Cunningham
Executive Director
After graduating from Sheridan College's Media Arts program, Holly completed a Fine Arts degree from Nipissing University which prompted her move to Northern Ontario. Working as the Executive Director of the Near North Mobile Media Lab (N2M2L) for the past five years, Holly has worked to grow the organization and establish programs that aim to engage youth and emerging artists through the digital and media arts. Holly also sits on the board of directors of the Media Arts Network of Ontario, is chair of the local artist-run centre White Water Gallery and is currently the North Bay rep for Cultural Industries Ontario North. She is also an active artist and musician, currently touring with the Hidden Roots Collective .
Kirsten Kosloksi
Program Coordinator
Kirsten Kosloski is a documentary filmmaker, media artist and educator. Originally from Thunder Bay, Ontario, Kirsten worked in Calgary as a freelance music and film journalist and editor for many years, before returning to Thunder Bay. She founded the artist-run media arts collective, North Light Media Collective and has directed and produced two documentaries about the northwestern Ontario region — Save the Drama (2012) and The Dozen (2014). Kirsten has taught media writing in the film and television broadcast programs at both Confederation College and Canadore College before accepting a position as Program Coordinator at Near North Mobile Media Lab. Arts education and civic engagement has been a motivating force throughout her arts career and she is thrilled to continue this with the Digital Creator North project. She lives in Callander, Ontario with her husband and daughter.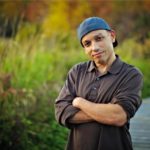 Shannon Lucas
Program Assistant
Shannon Lucas is a graduate of Canadore College's class of 2013 Television Broadcasting and Video Production Program. He has been able to further his skills from pre-production, through camera operation to final editing by working as a freelance videographer. Shannon takes on projects of his own with every bit of as much passion as the next. In Shannon's words: "At this point in my media arts career it is with pleasure that I take on new challenges, as I embark on my role as Program Assistant. I look forward to getting a broader experience in arts administration during my internship at N2M2L, and will be developing a program  that brings media arts programming to those in our community living with mental health and addiction. Shannon has joined the N2M2L team thanks to a Compass Grant for Art Administration Internships through the Ontario Arts Council.