Reminder: N2M2L Annual General Meeting January 26th @ White Water Gallery
Near North Mobile Media Lab will be hosting it's annual AGM on Tuesday, January 26th, 2016 at the White Water Gallery (122 Main Street West) located just below our offices at 7:30pm.
We will be announcing some exciting new projects, voting on new and returning board members and invite all to attend. Refreshments will be serve and a special presentation of 2015 16mm workshop films will be shown.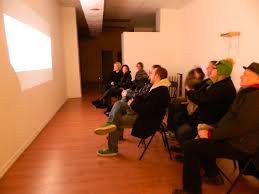 Come one, come all!

Posted on: January 5, 2016, by : HollyC