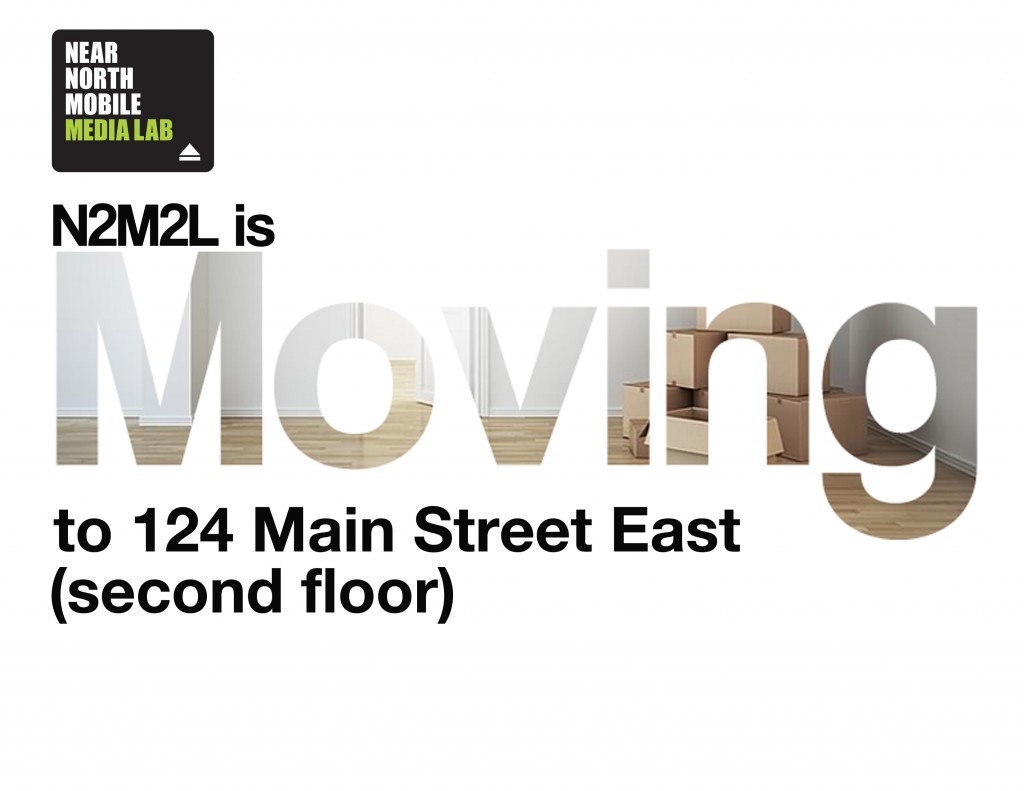 The Near North Mobile Media Lab will be moving it's main office as of September 1st, 2014! But don't worry, we're not moving very far…

We will be moving from our current location at 141 Main Street W, Apt 2 to the next block up at 124 Main Street E (second floor). Our new location is accessible from Main Street, with our front door directly beside the White Water Gallery!
The new location will feature a self contained editing suite, larger equipment storage closet and a large multi-use space for shows, screenings and workshops.
Please visit us at our new space on September 19th for the Downtown Gallery Hop with an evening screening of work from local emerging filmmaker Sebastien Godin.