North Bay After Dark is a bimonthly film series, offering special screenings of the very best public domain horror, sci fi and film noir. All films are $5 and proceeds benefit the Near North Mobile Media Lab.
April 23rd, 2015: A BUCKET OF BLOOD
8PM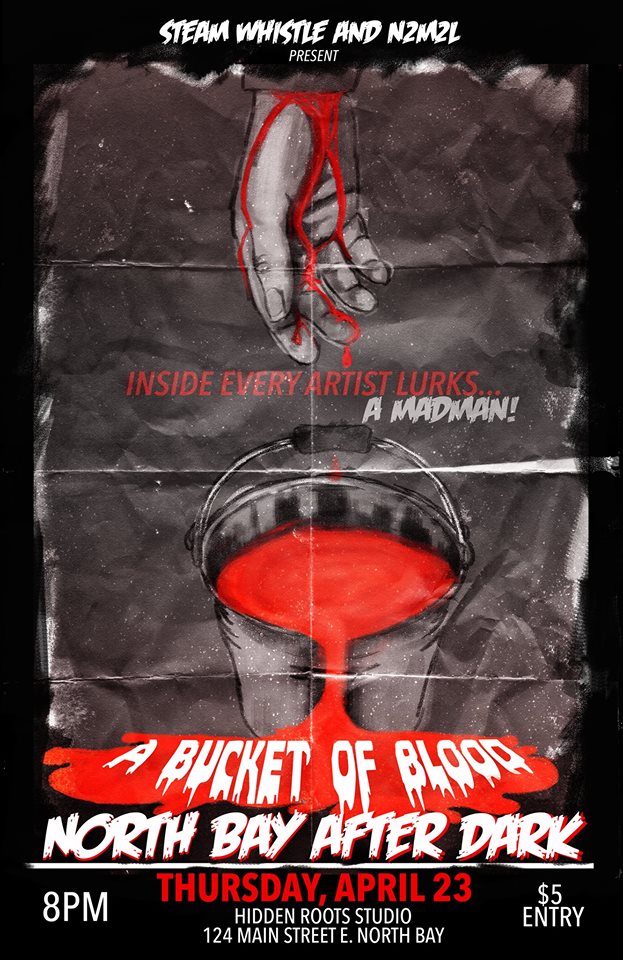 A cult classic from the mind of Roger Corman, A BUCKET OF BLOOD is the story of Walter, a cafe busboy who goes on a killing spree after accidentally killing his landlady's cat. By hiding the bodies in clay, Walter becomes the best sculptor in town.
Admission is $5.
Sponsored by