Consultation & Tutoring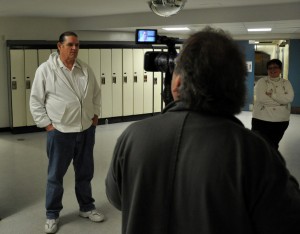 N2M2L offers workshop in skills development throughout the year, but for those who need a more focused approach we offer access to an N2M2L staff member, board member or fellow member to tutor them in a specific skill that applies to their individual needs.
Tutoring Areas of Interest:
Video Editing on Final Cut Pro
Video Editing on Adobe Premiere
Photoshop
Camera Operation
Lighting
Script Consultation
and more
Rates:
Members: $15/Hour
Non-Members: $20/Hour
Also available to members depending on suitability and availability is consultation for projects.
Interested in becoming a mentor? Members of N2M2L can be paid for their knowledge. We offer $15/hour plus $50 in rental and workshop credit to members in exchange for a tutoring session.
To find a tutor or to sign up as a mentor please call 705-476-6402 or email mobilemedialab@gmail.com