Events
Upcoming events presented by N2M2L: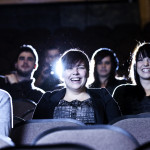 North Bay Film
Every other Wednesday beginning January 6th
Cineplex Theatres, North Bay Mall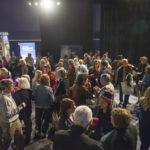 North Bay Film Festival 2017
November 17-19th our festival is back with
features, shorts programs, local films, panel
discussions, receptions and workshops!
Digital Media Workshops: Dokis FN

October 25-26th N2M2L in partnership with
LIFT will be hosting another installment of
an ongoing workshop series at Dokis FN.
16mm Bolex & Hand Processing Workshop
November 16 & 17
In parnertship with LIFT, featuring Toronto-based
filmmaker Daniel McIntyre. Participants will get
hands on experience shooting with a Bolex camera and
hand processing their film in one weekend. More details coming soon!