Digital Forest at Electric Eclectics: Artist Residency & Interctive Game Lab
N2M2L is happy to once again be teaming up with Anywhere Creator Space of Sudbury, Ontario to host another exciting digital residency and interactive game lab at the Electric Eclectics Experimental Music and Sound Art Festival.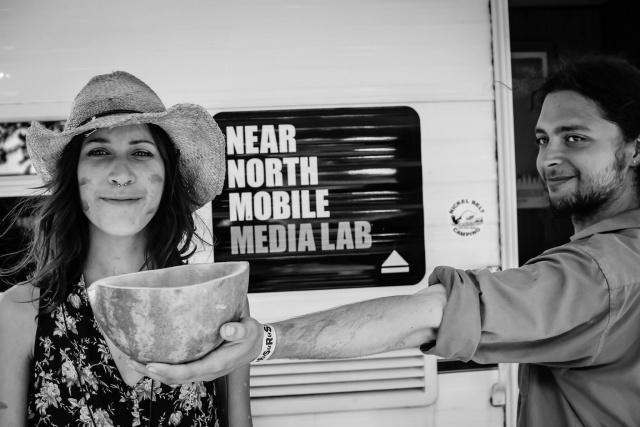 This on-site event will see artists Holly Robin and Brendan Lehman turning the lab into a computer programming station with a gaming hub on the patio. Participants will interact with real time game development while artists create interfaces that react to each unique environment.
The project involves the creation of content for a video game on-site during the three days of the Electric Eclectics Festival. The "infinite runner" platform sees a character moving through scenes based on the festival setting to collect items and generate a score. Scenes of the game, created by Sudbury-based comic artist Holly Robin (www.therobinhead.com), will be generated based on the audio of original tracks recorded on-site by the festival's booked acts and festival patrons with the help of Toronto-based producer KVB. The game will be structured so that each music track constitutes a "level". Actions taken by the player (collecting items, jumping, etc.) will generate changes in the audio tracks, allowing the player to mix and layer elements of the audio based on how they play and perform in the game. The number of items collected within the level will factor into a score. Players will be able to input a name, and a high score list will be generated for some friendly competition. After the festival, the game will be posted to the festival's website, and allow the player to input their own audio in addition to the existing soundtrack.

Digital Forest: Electric Eclectics
Meaford, Ontario
July 31 – August 2