Digital Creator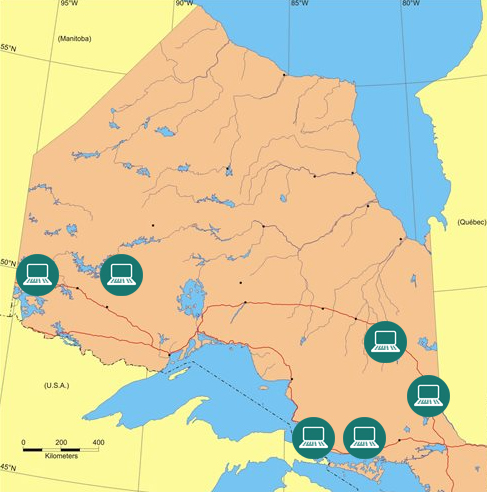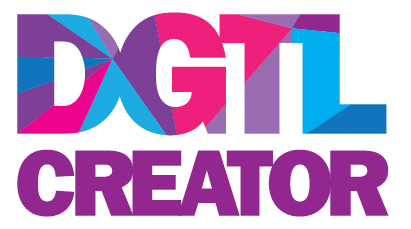 The Digital Creator North project will establish media arts-based creator spaces for youth and emerging artists in six partner communities across Northern Ontario launching in late 2016. These spaces will operate as drop-in, out-of-school learning environments for youth to develop skills in digital media using a participatory culture model. The Digital Creator spaces will inspire creative experimentatio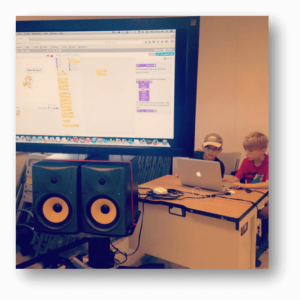 n, peer networking/collaboration, civic engagement, and hands-on learning using various media arts disciplines. These disciplines include video production, audio recording, 3D printing, graphic design, and coding/programming. This project is aimed to have a positive cultural impact on Northern Ontario by increasing participation in the media arts sector in six small to mid-sized communities. Prioritizing low-barrier access, the program will be rooted in structured and unstructured (hybrid) self-directed learning implemented through on-site mentors. Each space will also provide access to industry-leading learning tools, and a dedicated networking platform to encourage participatory learning between communities.
This program model is sourced from research gathered by the Digital Youth Network and the Chicago Public Library's collaborative project 'YouMedia', and also based on recommendations from Near North Mobile Media Lab's (N2M2L) public consultations in 2013-2014. The project will run for three years as a partnership between N2M2L and each community host.
Why Media Arts?
With the modern world saturated in digital media it is vital that communities begin to embrace the artistic possibilities of digital mediums. A diversified media arts culture in Ontario includes participation from all regions. The inclusion of media arts in Northern Ontario's cultural fabric is also vitally important to the health of the region itself. Media art is a broadly used term that covers mediums that rely on digital components such as a moving image, sound recording or computer programming as the main creative process. This can include: video, film, animation, sound, coding, game and app creation, transmedia, and more.
Social Impact for Youth
When speaking to the value of media arts, it is important to acknowledge the role it plays as a voice for youth. Today's youth are immersed in media and technology more than any previous generation. Many experience the world beyond their own communities through various streams of digital media, television, cinema and the web, especially those in more isolated areas. The typical northern Ontario youth's relationship to media is mostly that of consumer, with access to mainstream channels such as commercial movie theatres, cable television, social media and the web as the dominant sources. Opportunities to practice media art and experience new forms of independent work are much less available in communities with limited resources and deficient school arts programs. Engaging youth to be creators of media is not only a step towards developing emerging media artists, but also positively affects their social, emotional and intellectual well-being by encouraging them to be critical audience members. Media arts practice encourages digital literacy, a term that has been labeled as a survival skill in the digital era. Supporting the development of media arts access and education in our region can play an important role in encouraging creativity and digital literacy in northern Ontario youth.
Our Partners
Timmins Public Library & Timmins Museum and Exhibition Centre
Temiskaming Public Library
Lester B. Pearson Centre, Elliot Lake
Sault Ste. Marie Public Library
Kenora Public Library
Sioux Lookout Public Library
The Digital Creator North program is generously supported by a grow grant the Ontario Trillium Foundation (OTF).