AGM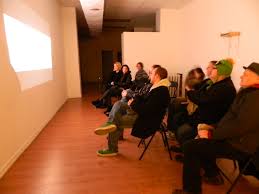 The Near North Mobile Media Lab will be holding it's Annual General Meeting on January 26, 2016 at the White Water Gallery (122 Main Street East, North Bay ON) at 7:30pm. Although only members in good standing will be able to vote, all are welcome! We will also be voting on and welcoming our new board members to take us forward into 2016. Exciting new projects for 2016 will be announced, and video projects from 2015 workshops will be presented in a special screening.
Renew your membership online here.
Refreshments and reception to follow. Come one, come all!